PIXEL Open House
PIXEL
10 Central Exchange Green Singapore 138649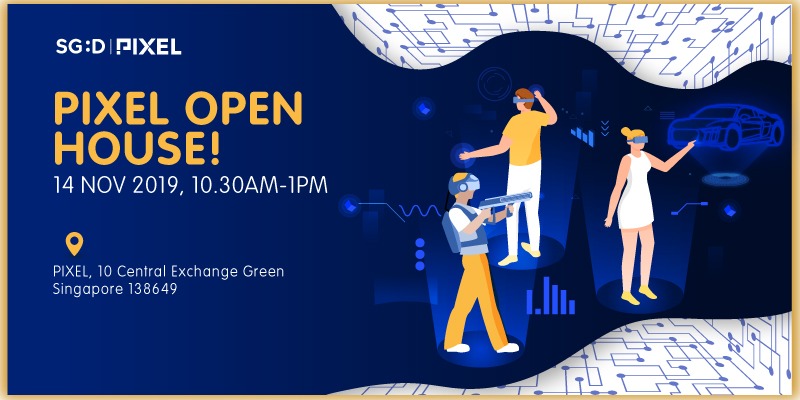 Ever wanted to try assembling part of a car engine with hands-free guides or visualising multitudes of enterprise data in mixed reality, or fancied yourself participating in a Battle Royale in Virtual Reality? Or are you building a digital product and would like to test the lovability of your user experience?
These are just a few good reasons for you to sign up for
PIXEL's Open House
now! Come visit our
Immersive Experiences Lab
and
Usability Testing Lab
! 
Discover how AR, VR and MR can be used in your enterprise with showcases by companies like
Axomem
and
Serl.io,
or come playtest a new multi-player wireless VR game by Ignite VR. Find out more about how immersive media can be applied to Industry 4.0 with Immersively and check out a demo of
SFX Corporation's
RealityTransform platform that can help your enterprise develop immersive experiences with no coding necessary. 
Visit our usability testing lab to experience how usability testing can be used to improve customer experience of digital products. Facility tours of PIXEL will also be periodically conducted during our open house. 
PIXEL Open House
Event Venue