Innovation Thursday 9 January 2020
PIXEL
10 Central Exchange Green #01-02, Singapore 138649


Are you an innovator or company with content delivery solutions?
Keen to access real business needs and co-create with potential customers?
Join us for our Innovation Thursday: Content Delivery Edition event happening 9 January 2020 at PIXEL. This regular series of events held at IMDA's PIXEL will bring together tech innovators and companies, to discover new opportunities and connect with potential partners.
This special edition of Innovation Thursday features problem statements from our latest Innovation Call, which could fall within the areas of content delivery, and leverage technologies such as AR, VR and other innovative solutions you may propose as a solver.  
At this event, you'll get to learn about IMDA's Open Innovation Platform - a virtual crowdsourcing platform that matches challenges of Problem Owners to Problem Solvers.
Come meet our Problem Owners
Be-Yon
,
E3Sports
,
Equatre
,
MCI Group
,
ResidentButler 
and
more
!
Hear directly from the Problem Owners
about their challenges, what they are looking for, and what opportunities they offer to collaborate with potential solvers.
Date: 9 January 2020
Time: 2.00pm - 6.00pm
Venue: PIXEL, 10 Central Exchange Green, Singapore 138649. 
---

Programme:
1.45pm – 2.00pm            Registration

2.00pm – 2.30pm            Introduction to OIP + sector-wide challenges

2.30pm – 2.50pm            E3Sports - Enhancing home exercise experience with digital content

2.50pm – 3.10pm            E3Sports - Innovative running race timing system

3.10pm – 3.30pm            Equatre - Creating a digital platform for local sports live-streaming and social sharing

3.30pm – 3.50pm            Be-Yon - Creating a digital platform for bespoke tourism and lifestyle ecosystem

3.50pm – 4.10pm            Tea Break

4.10pm – 4.30pm            MCI Group - Digital platform for small & medium size professional associations to better engage its members

4.30pm – 4.50pm            ResidentButler - Understanding users' behaviour through data analytics and transaction tracking methods within mobile app

4.50pm – 5.10pm            ResidentButler - eCommerce franchise management platform

5.10pm onwards             Networking
---
Problem Owner Speakers
Be-Yon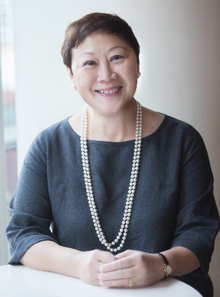 Speaker Name: Janet Tan-Collis
Designation: Founder – Chief Commercial Officer
Speaker's profile:
40 years, crafting, designing Bespoke Leisure Travel, Association & Corporate Meetings, Incentive, Special Events throughout Asia.
38 years entrepreneur own & operate agencies -Singapore – Malaysia -China. Other ASEAN regions based on working partnerships with owners -for over 30 years.
36 years -consulting, education & speaking engagement in the field of Leisure & Business Tourism
Accolades –

2017 – Singapore Tourism Awards – Lifetime Achievement for Outstanding Contribution to Tourism
2016 Professional Conference Management Association [PCMA]-Global Meetings Executive of the year award recipient
About Be-Yon:
Be-Yon was incorporated in [2016]
Four shareholders – 3 business individuals who are /have been involved in the business events industry and 1 technology expert.
The focus was to assist -- business events companies, associations and companies concentrating on bespoke travel -b2b
The emphasis was more on experience rather than what we term as "commodities "e.g. air-tickets & hotel rooms …inclined to be more b2c
Find solutions to move from manual to automation – where -ever possible
Increase productivity /earnings & reduce costs
Operate 24/7 locally and globally

MCI Group


Speaker Name: Marcel Ewals
Designation: Director, Association Solutions
Speaker's profile:
With more than 25 years of working in Asia-Pacific, Marcel is a seasoned professional in the Association and Events industry.  Marcel currently heads MCI's Association Management division in Asia, as well as the event Marketing division, where he supports global organizations to develop and strengthen their Asian foothold. His entrepreneurial approach provides many innovative ways of cooperation in the region.  He has an extensive background with medical societies during his tenure with Kenes Asia, as well as global industries such as oil & gas, Power generation, infrastructure and other new to market industries.  Marcel has recently moved to Singapore after years in Thailand, the Philippines and Hong Kong.
About MCI Group:
MCI is an independently owned agency headquartered in Geneva, Switzerland and globally present in 31 countries. For several decades, we have empowered associations, companies and brands to activate their employees, channel partners, customers and members. We accomplish this by creating face-to-face, hybrid and digital experiences.

ResidentButler


Speaker Name: David Lim
Designation: Author/Founder
Speaker's profile:
David Lim worked as a financial analyst in the stock market for 8 years as his first job after graduation.  This has made him sensitive to numbers which has contributed to part of the contents of this book.  After his first job, his life took a turn on a failed education business and lost 11 years of his prime time (age 31-42).  Only then he woke up as a "naive graduate" as he had the misconception that his income tomorrow would always be higher than today, and jobs would always line up for him till he retires. 
Fortunately, he has a very positive mindset inculcated since his army days.  He quickly picked himself up in 2006 by venturing into home maintenance and real estate businesses.  The unique point about these two businesses is that, he chose to focus 90% of his effort in his own small home estate.  He is so focused in this territorial coverage that up to date, he still does not need to own a car.   Because of working from home, he has the privilege of spending quality time with his family.  He has lots of time cooking for his family, reading his favourite books, going to gym to exercise and even taking afternoon naps every day!  That's why he has titled this book "Why Aren't You Having Afternoon Naps?".  He has also lately designed and created Singapore's first E NoticeBoard mobile app ("Tack it!® - Resident NoticeBoard") for 5,000 individual estates for HDB/landed/private apartments.   "Connecting Neighbours™" in every single small estate is the tagline for this mobile app.
 And reason why he wrote this book?  He is sharing with everyone this sustainable and cost-effective business model which he calls it EstateEconomy™ - where money can be made in your home estate! 
About ResidentButler:
Introducing, by the Author David Lim, a simple business model where your home estate is transformed into a marketplace for basic services.
Contrary to public perception that one estate is too small and restrictive, this cost-effective model is proven to be sustainable since 2006.
With 120 types of services available to be offered in 5,000 estates (HDB/landed/private apartments), a total of 600,000 jobs will be created in Singapore.  Collectively, they are expected to contribute $18 billion every year and add extra 3.52% growth per year on average to the Singapore GDP in the period 2020–2022.
The traditional Services Sector has always been very competitive.  It is expected to worsen with the migration of many micro Product Retailers from the Product Sector as a result of the global OOC Paradox (Online to Offline-again?? to Combined) by online retail giants.  However, the landscape of the fragmented Services Sector will change soon with our business model taking its shape which will enable every ResidentServices™ Provider to stand out in their respective estates.
Every estate will become self-sustained where Neighbours are inter-dependent on each other's services (N2N™), forming Estate-Services-Marketplace.  The 600,000-strong ResidentServices™ Providers are able to leverage in the Estate-Services-Industry-Platform and grow together in the Estate-Services-Entrepreneur-Incubator.  He has also created an unconventional physical-cum-digital Estate-Social-Media Platform and promoting a positive kampung (neighbourhood) spirit in an Estate-Sharing-Economy.
We will now move from a Product-leading-Services modus operandi into a new Services-Led era.
A brand-new market structure has been created that is a hybrid of Monopoly and Monopolistic Competition.
He calls it, EstateEconomy™ Business Model – where money can be made in your home estate!™
---
Innovation Thursday 9 January 2020
Event Venue