Innovation Thursday #7
PIXEL
10 Central Exchange Green, Singapore 138649
Are you an innovator or company with digital technology capabilities? Keen to access real business needs and co-create with potential customers? 
Join us for our Innovation Thursday event happening on 17th January 2019 at PIXEL. This regular series of events held at IMDA's PIXEL will bring together tech innovators and companies, to discover new opportunities and connect with potential partners. 

At this event, you'll get to learn about IMDA's Open Innovation Platform - a virtual crowdsourcing platform that matches challenges of Problem Owners to Problem Solvers. 
Come meet our Problem Owners! Hear directly from the Problem Owners about their challenges, what they are looking for, and what opportunities they offer to collaborate with potential solvers. 
__________________________________________________________________________
Programme: 
3:00pm - 3:30pm: Registration
3:30pm - 4:00pm: Introduction to Open Innovation Platform (OIP)
4:00pm - 5:30pm: Fireside Chat on Challenges 
5:30pm - 6:00pm: Networking and Refreshments
---
MIBC Digital Commerce
Speaker Name
: Ken Wong 
Designation
:  Executive Director 
Short profile of the speaker:
Ken Wong is an Integrated Business system analyst and Business Development Director. Over the past 15 years, he has been successful in the business fields of sales, marketing and design.
 
In addition to MIBC, Ken also owns a multi-million branding portfolio: MIBC, FDSG, IKEN MARKETING, IKEN DESIGN AND PRINT, ORANGE FLYER DISTRIBUTION, and FLYER DISTRIBUTION SG.
 
He is a truly trustworthy and passionate entrepreneur who wishes to share his rich knowledge and expertise in business creations.
 
 
About your company:
MIBC is a company offering business solutions that enable individuals, start-ups or small/medium sized companies to digitalise their business processes, through giving them the power to control all the important tasks and processes at their fingertips - from accounting to payroll to marketing to business development.
 
Its current suite of offerings includes solutions that assist companies in the following areas:
        
•      Accounting
•      Quotation/invoices
•      Payroll
•      Task Management       
•      E-Learning
•      E-Commerce
•      Relationship Building Training
---
Changi Airport Group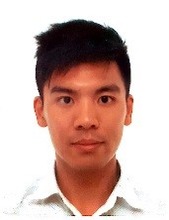 Speaker Name
: Derrick Lim 
Designation
: Assistant Manager, Concession Operations, Airside Concession Division 
Short profile of the speaker:
I am part of Changi Airport's airside concessions section siting within the commercial department. Managing the Liquor & Tobacco and Services concession, my role entails working with Changi Airport's airside commercial partners and understanding the concession business to effectively drive sales, maintain operational excellence and deliver exceptional customer experiences. Given the complexity of operating in an airport, the commercial team strive to work with airport commercial partners to achieve commercial goals while complying with airport regulations and operations. 
Apart from managing the airport's airside concession's business, I represent the commercial department to oversee the airport's retail checkout system with CAG's corporate IT department to ensure Changi Airport delivers exceptional shopping experience. 
About your company:
Changi Airport Group (Singapore) Pte Ltd (CAG) (
www.changiairportgroup.com
) was formed on 16 June 2009 and the corporatisation of Singapore Changi Airport (IATA: SIN, ICAO: WSSS) followed on 1 July 2009.  As the company managing Changi Airport, CAG undertakes key functions focusing on airport operations and management, air hub development, commercial activities and airport emergency services.  CAG also manages Seletar Airport (IATA: XSP, ICAO: WSSL) and through its subsidiary Changi Airports International, invests in and manages foreign airports. 
Changi Airport is the world's sixth busiest airport for international traffic. It served a record 62.2 million passengers from around the globe and handled 2.13 million tonnes of airfreight throughput in 2017. More than 400 retail stores and 140 F&B outlets are situated across four terminals to cater to passengers and visitors. With over 100 airlines providing connectivity to 400 cities worldwide, Changi Airport handles about 7,200 flights every week, or about one every 80 seconds.
---
Schneller Asia Pte Ltd
Speaker Name: Willy Chua
 
Designation: Managing Director
 
Short profile of the speaker:
 Having started out as an engineer, Willy has been with Schneller since 2007 and has been leading Schneller Asia to support and strategically grow emerging APAC markets. Before joining the aviation industry, Willy was with Denso functioning in a design and development role with key projects like 2007 SBST new wheelchair-accessible doubledeck buses. Prior to Denso, his experiences on productivity improvement include providing technology and engineering design calibrated solutions to SDD (Sony Display Devices). 
 
About your company:
Schneller Asia Pte Ltd is a solution provider for comprehensive end-to-end solution for hard surface laminates, thermoplastic sheets and non-textile floor covering for Aviation and Rail interiors.
---
ST Engineering
Speaker Name: Kum Chee Meng
 
Designation: VP, Digital Office
 
Short profile of the speaker: 
Mr Kum Chee Meng is the Vice President of ST Engineering – Digital Office.
 
He is currently driving the digitalization efforts to transform ST Engineering into a data driven and digital organization. His focus is to develop deep and core digital technologies to support the business units in ST Engineering. This includes the recent establishment of two Centers of Excellence for Data Analytics and Cyber Security in ST Engineering. Both Centers of Excellence chart and develop the appropriate technology tools and models to accelerate the implementation of the two-technology focus into the products and services. He believes strongly in "walking the digital journey" with ST Engineering's business sectors in order to strengthen the culture of "Think Digital; Think Data" across the Group.
 
Prior to his role as the Digital Lead, Mr Kum assumed the role of Vice President of ST Engineering Defence Business Office from 2013 to 2017, and dual roles of Group Chief Technology Officer (CTO) and Vice President of Strategic Development & Defence Business in ST Engineering Electronics from 2011 to 2013. Prior to ST Engineering, Mr Kum joined the Republic of Singapore Navy (RSN) and held several key positions such as Head of Naval Surface Warfare Centre, Head of the Electronics Warfare, and Head of C4I.
 
Mr Kum holds a Degree of Master of Science (Information Science) from Nanyang Technological University of Singapore, and a Bachelor of Science (Economics) Degree from the University of London, UK.
 
Mr Kum is married with two lovely children. He enjoys reading.
 
About your company:
ST Engineering is a global technology, defence and engineering group headquartered in Singapore. It ranks among the largest companies listed on the Singapore Exchange, with a reported revenue of S$6.62 billion in FY2017. It employs approximately 22,000 people across offices in Asia, the Americas, Europe and the Middle East, and serves defence and commercial customers in the aerospace, electronics, land systems and marine sectors.
 
Innovation Thursday #7
Event Venue