Innovation Thursday 28 November 2019
PIXEL
10 Central Exchange Green #01-02, Singapore 138649


Are you an innovator or company with solutions which help with data governance?
Keen to access real business needs and co-create with potential customers?
Join us for our Innovation Thursday: Data Governance Edition event happening 28 November 2019 at PIXEL. This regular series of events held at IMDA's PIXEL will bring together tech innovators and companies, to discover new opportunities and connect with potential partners.
This special edition of Innovation Thursday features problem statements from our latest Innovation Call, which could fall within the areas of data governance, and leverage technologies such as data analytics, intelligence, management and other innovative solutions you may propose as a solver.  
At this event, you'll get to learn about IMDA's Open Innovation Platform - a virtual crowdsourcing platform that matches challenges of Problem Owners to Problem Solvers.
Come meet our Problem Owners
Agrud Technologies
,
Eastspring Investments
, 
Spex Asia, Schroders, Sompo,
and
Visa
!
Hear directly from the Problem Owners
about their challenges, what they are looking for, and what opportunities they offer to collaborate with potential solvers.
Date: 28 November 2019
Time: 2.00pm - 6.00pm
Venue: PIXEL, 10 Central Exchange Green, Singapore 138649. 
---

Programme:
1.45pm – 2.00pm            Registration
2.00pm – 2.30pm            Introduction to OIP + sector-wide challenges
2.30pm – 2.50pm            Agrud Technologies – Cloud-based AI development tool with seamless access to capital market data 
2.50pm – 3.10pm            Eastspring Investments – Financial regulatory change management process intelligent system
3.10pm – 3.30pm          Spex Asia – Automation of data extraction and verification for contact list building
3.30pm – 3.50pm            Tea Break
3.50pm – 4.10pm            Sompo - Real-time commission payment solution
4.10pm – 4.30pm            Visa - Seamless digital payment across corporates
4.30pm – 4.50pm            Schroders – Analytics and insights to improve efficiency of internal business & operational processes
4.50pm – 5.10pm            TechShare – Services 4.0
5.10pm onwards             Networking
---
Problem Owner Speakers
Agrud Technologies


Speaker Name: Sayanta Basu
Designation: Founder & CEO
About Agrud Technologies:
Agrud Technologies Pte Ltd (Agrud Tech) is a data, analytics and personalization platform for all stakeholders in the global capital market.

Schroders


Speaker Name: Jessica Shearer
Designation: Head of Digital Strategy & Propositions, APAC
Speaker's profile:
Jessica joined Schroders early 2018 and is responsible for driving the strategic digital agenda across Asia Pacific. She is focused on leveraging digital to collaborate with clients on differentiated retail investor experiences and innovative service offerings. Prior to joining Schroders, the majority of Jessica's career was spent working for both HSBC and ANZ bank across wealth and retail banking leading large-scale digital programs. Jessica has a combination of digital, consulting, strategy, marketing and technology experience and has also worked on transformation programs in other industries like energy, grocery and FMCG. 
Jessica is the current Chairperson for the Digital Innovation Group at the Investment Management Association of Singapore (IMAS). She holds a Bachelor of Psychology & Business from Monash University, Australia, is a certified SAFe Agilist and practices Human Centred Design.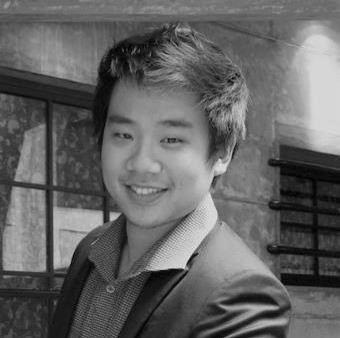 Speaker Name: Scott Si
Designation: Digital Consumer Platforms & Propositions Lead
Speaker's profile:
Scott joined Schroders as Digital Consumer Platforms & Propositions Lead for APAC and is responsible for driving digital distribution projects and propositions in the region. He is passionate about building great product experiences, with his career spanning digital finance, strategy consulting, and startup development across Southeast Asia and China. He started his career as a strategy analyst with L'Atelier BNP Paribas, providing advisory and insights on Asia-Pacific tech trends. He then transitioned to tech startups as a Marketing Lead for Coins, driving user acquisition and customer engagement for a blockchain-based mobile wallet recently acquired by Go-jek.
Most recently, Scott was a Digital Product and Partnerships Lead at HSBC China, where he managed product and proposition development for partnership initiatives around insurance and wealth management. Scott holds a bachelor of science degree from Ateneo de Manila University and was a Confucius Institute scholar for economics at Fudan University. In his free time, he enjoys street photography, basketball, and listening to tech podcasts. 
About Schroders:
Schroders is a global asset manager operating across Europe, Asia, the Americas, the Middle East and Africa. Our overall purpose is to help build the long-term prosperity of our clients by managing investments on their behalf.
Schroders has a comprehensive range of investment products to help you meet your financial needs. We manage funds for a broad range of clients which include official institutions, sovereign wealth funds, pension funds, insurance companies, charities, local statutory boards, government-linked companies, high net worth individuals and retail investors.

Spex Asia


Speaker Name: Daniel Malkiewicz
Designation: CEO / Co-Founder
Speaker's profile:
Daniel comes with a wealth of experience having successfully led sales organizations in both Asia and Europe for the past 15 years.
With his analytical mindset and business acumen, he is always looking for ways to improve results and team performance by applying and standardizing processes that have proven to work and that deliver results.
Daniel has finished his MBA studies at Oxford Brookes University (UK) and his Masters studies at the University of Amsterdam.
About Spex Asia:
Spex Asia's world class outsourced sales services allow our clients to focus on their core competencies while using our Sales Performance Excellence as a 'bolt-on' service to maximize their revenue. We excel at looking after tele-sales, telemarketing and data-mining related activities.
The company was founded in 2016 and currently engages 30 telemarketers and data-miners as outsourced resources for our clients globally.

Visa


Speaker Name: Vikram Kshettry
Designation: Head for B2B Partnerships and Visa B2B Connect, Asia Pacific
Speaker's profile:
Vikram Kshettry is responsible for partnerships with FinTech and technology firms in Asia Pacific. These partnerships help Visa and Visa's clients deliver innovative solutions in our markets. Additionally, he leads the team responsible for launching Visa's first non-card payment service addressing cross-border B2B payments.
Vikram joined Visa in its Asia Pacific regional office in Singapore in 2008.
Before joining Visa, he worked with ABN AMRO Bank in Hong Kong and India.
---
Innovation Thursday 28 November 2019
Event Venue