Innovation Thursday 16 April 2020


Are you an innovator or company with solutions which improve customer experience?
Keen to access real business needs and co-create with potential customers?
Join us for our Innovation Thursday: Customer Experience Edition event happening 16 April 2020. This regular series of events will bring together tech innovators and companies, to discover new opportunities and connect with potential partners.
This special edition of Innovation Thursday features problem statements from our latest Innovation Call, which could fall within the areas of Customer Experience, and leverage customer-centric technologies and other innovative solutions you may propose as a solver.  
At this event, you'll get to learn about IMDA's Open Innovation Platform - a virtual crowdsourcing platform that matches challenges of Problem Owners to Problem Solvers.
Come meet our Problem Owners
Carrier Transicold
,
National Heritage Board (NHB)
,
Singapore International Chamber of Commerce (SICC)
,
Textile and Fashion Federation (TaFF)
and more to be confirmed!
Hear directly from the Problem Owners
about their challenges, what they are looking for, and what opportunities they offer to collaborate with potential solvers.
(In light of the current COVID-19 situation, this event will be held online via live stream to ensure the safety and well-being of all participants. You will receive an email confirmation upon signing up and a link to join virtually 1-2 days prior to the event.)
Date: 16 April 2020
Time: 2.00pm - 4.00pm
Online via Live Stream 
---

Programme:
2.00pm – 2.15pm            Introduction to OIP

2.15pm – 2.40pm            Carrier Transicold – Elevated Customer Experience through Integrated Insights from Digital Solutions

2.40pm – 3.05pm            SICC – Automation of Customer Query Handling for Certification of Origin Process

3.05pm – 3.15pm            Break

3.15pm – 3.40pm            TaFF – Digital Onboarding Platform for Outreach Events

3.40pm – 4.05pm            NHB – Enhanced Museum Experience Solution Leveraging Facial Recognition Technology
---
Problem Owner Speakers
Carrier Transicold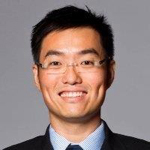 Speaker Name
: Willy Yeo
Designation
: Marketing Director, Global Container, Carrier Transicold
Speaker's profile:
Willy is the Director of Marketing for Carrier Transicold. He leads the company's market and product strategy development efforts to drive growth and customer satisfaction across the regions, while at the same time managing its market communications initiatives. As a result, he works closely across various global functions from sales and service to engineering and program management. Prior to joining Carrier Transicold, Willy held various senior positions in marketing, strategy and business development across a variety of industries including infrastructure, management consulting and private equity. Willy holds a Bachelor of Arts (Hons) in Philosophy, Politics & Economics from the University of Oxford and a Master of Arts in International Economics from the University of Chicago.  He is a certified Six Sigma Master Black Belt.
About Carrier Transicold
:
Carrier Transicold is part of Carrier Corporation, a leading global provider of high-technology heating, ventilation, air-conditioning and refrigeration (HVAC) solutions. Headquartered in Singapore, Carrier Transicold operates in the space of maritime cold chain logistics, with manufacturing in Singapore and China, engineering centres in the US and Singapore, sales offices in US, Europe, Asia Pacific and more than 400 associated service centres globally. 
Our businesses serve an important purpose – we create solutions that matter for people and our planet. We specialize in preserving temperature-controlled cargoes to keep the quality of perishables like fresh and frozen food and pharmaceutical products using refrigeration and associated technology.  We are a segment leader in supplying container refrigeration solutions to the largest shipping lines in the world.
SICC

Speaker Name
: Victor Mills
Designation
: Chief Executive
Speaker's profile:
Victor Mills leads Singapore International Chamber. Prior to joining the Chamber he had a 30 year career in financial services. In his banking career Mr Mills won the respect of clients for responsive client management. He also won the respect of his colleagues for his passion for inclusiveness, people development, effective teamwork and respect for others.
Mr Mills has been associated with Singapore for over 30 years. He is a member of the Singapore Institute of Directors and of the Singapore Institute of International Affairs. He is a member of the Board of Trustees of ISEAS-Yusof Ishak Institute.
About SICC
:
Singapore International Chamber of Commerce is Singapore's and the region's longest-serving, independent, private sector business association. The Chamber is also the first registered company in Singapore. It and its member companies have been helping businesses and Singapore since 1837 to build and sustain a vibrant economy. Half of its almost 600 company members are Singaporean owned businesses and half are foreign owned businesses. 50% of member companies are large organizations including multi-nationals and the other 50% are medium, small and start-up businesses drawn from all sectors of the economy
TaFF
Speaker Name
: Wong Jiayi
Designation
: Assistant Manager, Marketing
Speaker's profile:
Jiayi began her career in Fashion PR at a boutique PR agency in Singapore before moving on to Fashion Marketing at F J Benjamin, a distributor for luxury and lifestyle brands in Singapore.
With over 5 years of experience, she is adept in traditional, digital and social communications. Jiayi has a rich experience in the luxury retail industry, having worked with international fashion houses including Valentino, Givenchy, TOM FORD and Marc Jacobs.
About TaFF
:
Textile and Fashion Federation (TaFF) is the official association for the textile and fashion industry in Singapore. TaFF plays an active role in the development of the industry to position Singapore as an innovative fashion hub in Southeast Asia, with focus in Technology & Innovation, Sustainability and Asian Craftsmanship.
NHB

Speaker Name
: Eugene Ng
Designation
: Manager, Organisational Design & Innovation
Speaker's profile:
Eugene is passionate in enriching experiences through digital transformation. As part of the Organisational Design & Innovation team, his role leverages both technology and organisational/service design to create efficiencies in work processes and enable better experiences across all touch-points.
About NHB
:
The National Heritage Board is the custodian of Singapore's heritage. We manage the National Museums and Heritage Institutions, and set policies relating to heritage sites, National Monuments and the National Collection. We're responsible for telling the Singapore story to instil pride in our past and a legacy for our future. NHB aims to delight our visitors with a seamless and personalised experience through innovative technologies. 
---