Innovation Thursday 14 May 2020


Are you an innovator or company with solutions for sustainability and social good?
Keen to access real business needs and co-create with potential customers?
Join us for our Innovation Thursday: Sustainability and Social Good Edition event happening 14 May 2020. This regular series of events will bring together tech innovators and companies, to discover new opportunities and connect with potential partners.
This special edition of Innovation Thursday features problem statements from our latest Innovation Call, which could fall within the areas of sustainability and social good, and leverage applicable technologies and other innovative solutions you may propose as a solver.  
At this event, you'll get to learn about IMDA's Open Innovation Platform - a virtual crowdsourcing platform that matches challenges of Problem Owners to Problem Solvers.
Come meet our Problem Owners
Singapore Airlines
,
Singtel Future Makers
and more to be confirmed!
Hear directly from the Problem Owners
about their challenges, what they are looking for, and what opportunities they offer to collaborate with potential solvers.
(In light of the current COVID-19 situation, this event will be held online via live stream to ensure the safety and well-being of all participants. You will receive an email confirmation upon signing up and a link to join virtually close to date. Drop us an email at
info@openinnovation.sg
if you are facing difficulties with receiving the link.)
Date: 14 May 2020
Time: 2.00pm - 4.00pm
Online via Live Stream 
---

Programme:
2.00pm – 2.15pm            Introduction to OIP

2.10pm – 2.40pm            Singapore Airlines – Sustainable Utilisation of Inflight Food Resources

2.40pm – 2.50pm            Singtel Future Makers – Introduction

2.50pm – 3.10pm            Singtel Future Makers – Fostering an Inclusive and Empowered eSports Community through Digital Platform

3.10pm – 3.30pm            Singtel Future Makers – Boosting Financial Inclusion through Mobile Wallets

3.30pm – 3.50pm            Singtel Future Makers – Enhancing Community Care with Internet of Things

3.50pm – 4.10pm            Singtel Future Makers – Encouraging Circular Economy within Ecosystem Partners and Customers
---
Problem Owner Speakers
Singapore Airlines
Speaker Name
: Joanne Toh
Designation
: Manager, Design & Branding
Speaker's profile:
Experience in the aviation sector for almost 20 years spanning across different business units. Passionate about sustainability and waste reduction – personal resolution, no new clothes, shoes or bags for 2020!
Speaker Name
: Vanessa Leng
Designation
: Executive, Design and Branding
Speaker's profile:
Just joined the team and look forward to contributing in the aesthetics area, working on meaningful partnerships with various businesses and achieving key sustainability goals to heighten our company's branding.
Speaker Name
: Chan Hon Mun
Designation
: Assistant Manager, Digital Innovation Lab @ KrisLab
Speaker's profile:
As a member of the Digital Innovation Lab (aka KrisLab) team, deeply motivated to explore how Digital and Innovation can meet to ignite impactful solutions. Currently working closely with SIA Business Units to leverage on the startup ecosystem and our innovation driven industry partners, to enable Innovation as the key enabler for SIA.
Singtel Future Makers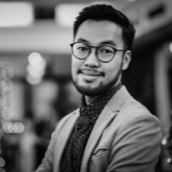 Speaker Name
: Wang En Yeow
Designation
: Sustainability Manager
Speaker's profile:
En Yeow is the programme manager for Singtel Future Makers, a social innovation programme focusing on building the capacity of social impact start-ups and social enterprises. He believes in the possibility of leveraging digital innovation to co-create socially sustainable solutions that have win-win outcomes for the business and the community we live in.
En Yeow has close to 5 years of experience in the Singapore social impact and non-profit sector. He has been involved in strategic planning, and the monitoring and evaluation of social programmes. Passionate about creating social impact, En Yeow is always keen on new ideas and potential collaboration to scale impactful and sustainable solutions. 
About Singtel Future Makers
:
Singtel Future Makers aims to help build and support an ecosystem of change agents, innovation, capacity building and collaboration that will help transform the lives of the vulnerable in the community, as well as support caregivers and Social Service Organisations. This social innovation programme comprises community engagement, mentorship, coaching and funding support for social entrepreneurs and social impact start-ups in Singapore.
Singtel Group is Asia's leading communications technology group, providing a portfolio of service from next generation communication, technology services to infotainment to both consumers and businesses. The Group has presence in Asia, Australia and Africa and reaches over 650 million mobile customers in 21 countries. Its infrastructure and technology services for businesses span 21 countries, with more than 428 direct points of presence in 362 cities. 
---